come worship with us EVERY sunday @ 10am!
9239 utica ave, ste 100 | rancho cucamonga, ca
FREEDOM.




HEALING.


HOPE.
FAMILY.
Freedom with Spirit-led self-expression in worship.
Healing in our body, soul and mind via prayer and wise counsel.
Hopeful expectation of God's goodness in our lives.
Family connection for marriages, children, youth and community.
​
These are our core values, and is what makes Refuge Community not just another church to attend but an extended family who cares for one another.
RC Healing Rooms open every Saturday from 10am - 12pm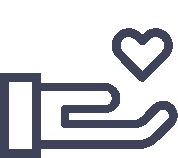 "Whoever is generous to the poor lends to the lord, and he will repay him for his deed."
Our sermons are streamed every Sunday on YouTube
Watch it live or tune in later, you can catch our
sermons every Sunday on our YouTube channel,
The Refuge Media. Teaching begins at 11am.
Subscribe today!